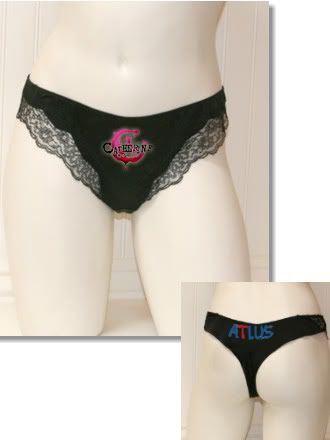 Seriously.. how awesome is that?!
From what I understand (although not officially confirmed yet), if you order the Collector's Edition for Atlus PS3 game
Catherine
, you get Catherine's pantsu (panties)!
That is just... wacked and awesome in the most echii way.
Game is coming out in Feb 2011, and I'll probably import it! Looking forward to some Atlus fun!
Now if I only got a gf so she can wear it...
Aside from that.. beaten
Castlevania: Lords of Shadows (PS3-EN)
, be posting a quick review here later.
Now need a new game to play till
Tales of Graces F (PS3-JP)
will be released this December.... people did want me to play Agarest though..